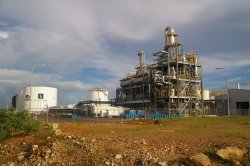 Alternative fuels are non-mainstream fuels and can be split into the two categories of non-mainstream fossil/petrochemical fuels and fuels that are manufactured from sustainable sources.

Furthermore, the two main sub-types of sustainable alternative fuels are biodiesel and ethanol.

Biodiesel is a diesel substitute fuel that can be manufactured from oil based plant products (such as Rapeseed or Canola oil), used frying oil or animal fat.

Ethanol is an alcohol made from the fermentation and distillation of starch and sugar crops.

Other alternative fuels can be found on the biomass page

There are also the non-mainstream fossil fuels like Liquefied Petroleum Gas (LPG), Compressed Natural Gas (CNG) and Liquefied Natural Gas (LNG). These can be, but are less commonly used to power motor vehicles, stoves, water heaters, clothes driers and electricity generation systems.

Hydrogen is a fuel for fuel cells and combustion engines, though it's availability and sustainability depends upon how it is produced. Some forms of hydrogen production are sustainable – others are not. In some applications, hydrogen is more akin to an energy storage material however it can be used as a vehicle fuel in the same way as diesel and unleaded petrol, although in a more sturdy storage container. A further discussion of this can be found on our Storage Technologies web page.


How can they be used?
Biodiesel can be used as a direct substitute for diesel in many applications. It is reputed to be a purer and cleaner fuel and actually better for internal combustion engines. Alternatively it can be mixed with conventional diesel to obtain a mixture of the advantages and disadvantages of each fuel.

Ethanol is an alcohol, the same alcohol found in beers and wines. This means that it is used for many applications as well as a fuel additive. Currently up to 10% is mixed with unleaded petrol in Australia. Other countries run 20% blends and in South America it is even run at 100% (Ethanol from sugarcane in Brazil). Although to do this, a slight engine modification is needed because ethanol has a higher octane rating than unleaded (Ethanol 113, Unleaded 91).

The use of non-mainstream fuels often requires modifications to existing equipment and in some cases complete replacement. They do however offer significant advantages for particular applications. For example, heating water from an LPG-fired boiler is often less costly than an electric equivalent where the electricity comes from a diesel fired generator.


Where can it be used?
The sustainable alternative fuels mentioned have the distinct advantage that they are liquid fuels. This means that they have a high energy density and their transport costs are on par with conventional fuels such as diesel and unleaded petrol. Due to this fact, these fuels can be used where conventional fuels have proven to be viable.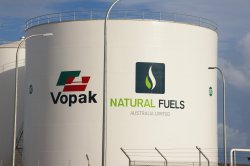 Of the non-mainstream fuels, CNG and LNG are the most difficult to transport and store on-site. The less costly options usually involve long pipelines and these are only viable for permanent users of large quantities. LPG on the other hand is easier to store and transport and is often considered where diesel and unleaded petrol would have otherwise been used.


Why do we use it?
Because the sustainable alternative fuels (ie not LNG, CNG or LPG) are made of biomass products, the net CO 2 emissions created by burning them are almost zero. These fuels are considered to be a renewable energy source and can also burn more cleanly.
At present, biodiesel that is not made from recycled materials isn't economically competitive in its own right. With government subsidies, economies of scale, tax breaks and the ever-increasing cost of crude, it will however become economically advantageous. Some of the other advantages of using biodiesel are:
Cleaner burning fuel
Low particulate matter output (much less black diesel smoke)
Low particulate output allows use of denox catalyst to prevent Nitrogen Oxides (NOx) emissions (stops acid rain)
Higher lubricity (lubrication) means no chemicals need to be added to boost lubricity unlike conventional diesel.
Higher cetane rating means it burns better
Higher flashpoint (less likely to explode)
Non toxic (10 times less toxic than table salt)
Renewable
Can be used to recycle frying oil (reduces waste)
Biodegradable
Few or no engine modifications required (except changing fuel lines on older vehicles)
Cost ($1.32 per litre compared to$1.36 for normal diesel) Pooraka SA 5059 7/02/06
The documented disadvantages of using Biodiesel include:
Acts as a solvent. (Can break down rubber, strip paint and loosen old accumulated deposits in fuel tanks)
Slight power reduction (8% average)
Limited availability – though this is changing.
Ethanol on the other hand is very cheap. Production costs have halved in the last 20 years, from A94c litre to A47c litre. This is less than the production cost of unleaded fuel (63.9 c/L-Shell Australia 7/2/06).

Other advantages of ethanol include:
10% ethanol blend reduces fine (cancer causing chemical carrying) particles by 50%
5% power increase
A lower fuel/air ratio
Cleaner burning
Reduces CO 2 by 20%
Renewable
Regenerate dwindling sugar cane industry
Higher energy density
Some of the disadvantages of using ethanol are:
Larger petrol tank required or less distance covered per tank (less km/litre)
Compatible lubricants required (ethanol tolerant)
Special replacement parts required (fuel filter etc.)
Land used for growing ethanol generating product can't be used to grow food.
Limited availability
Instructions on the small-scale production of biodiesel can be found on the Journey to Forever web site. The same website also provides further information on Ethanol as an alternative fuel.