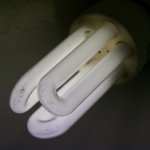 Efficiency by definition is the ratio of output per unit input. In terms of energy, this refers to the amount of useful work done by a unit of energy. It then follows that an improvement to energy efficiency involves either a reduction in energy input or an increase in useful output, or both. For most applications, the desired outcome is a reduction in input energy use.

Reductions in the energy consumption of appliances and the built environment are often the largest and least risky of all cost reduction measures in an energy system. These improvements in energy efficiency can also realise large, long-term savings.

Typical efficiency measures for tropical climate residential buildings include:
Replacing incandescent lamps with compact fluorescent lights
Insulating ceilings and walls
Adding movable curtains to windows
Creating shade structures or planting trees
Adding passive ventilation and lighting
Replacing old and / or inefficient appliances such as window-mount air conditioners
Replacing electric hot water systems with gas or solar systems
Considerations in commercial applications extend upon these areas and include:
Replacing large electric heating appliances such as ovens and dryers with equivalent gas appliances.
Controlling deferrable loads to periods of least cost.
Reducing lighting in 'over-lit' areas.
Automating lighting, air handling and other services to turn-off at pre-defined periods.
Night-time ventilation of buildings to utilise cooler temperatures to cool buildings.
Centralise or de-centralise air conditioning and/or hot water services to minimise overall heat gain or loss.
The measures that are applicable in hot and humid environments in the north of Australia are usually somewhat different to those applicable in the southern climes. It is important to stress that these measures are often beneficial, but always need specific evaluation for each environment and application. In addition to direct energy reduction benefits, additional benefits can be realised where energy is sourced from stand-alone power systems. These benefits often include minimising combustion engine maintenance costs, improving power system reliability and extending the effective capacity of an electricity generation and distribution system.

The path to improving energy efficiency begins with an audit of appliances and the built environment in which they operate. In this regard, Novolta's experience in auditing electrical and other energy services will ensure that maximum cost savings are achieved.
How can Novolta help?
Information on how we can help is located under the Services area of our website